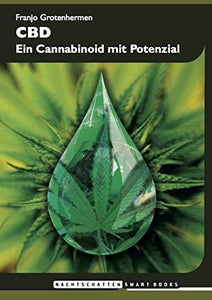 Books only in german!
CBD for the back pocket: This smart book is dedicated to the non-psychoactive cannabinoid CBD (cannabidiol) and provides reliable information about the diverse medical benefits and possible applications of this promising cannabis active ingredient. With texts on the status quo of research, the medicinal potential, interactions and side effects, dosage and forms of administration as well as the legal situation in Germany, Austria and Switzerland. Lots of additional information and a comprehensive bibliography round off the booklet, which is a shortened and updated extract from the book CANNABIDIOL CBD.
Dr. Franjo Grotenhermen is a doctor and expert in cannabis and cannabinoid medicine.
 Year of publication: 2017
Edition
ISBN: 978-3-03788-537-6
104 pages, format DIN A6,